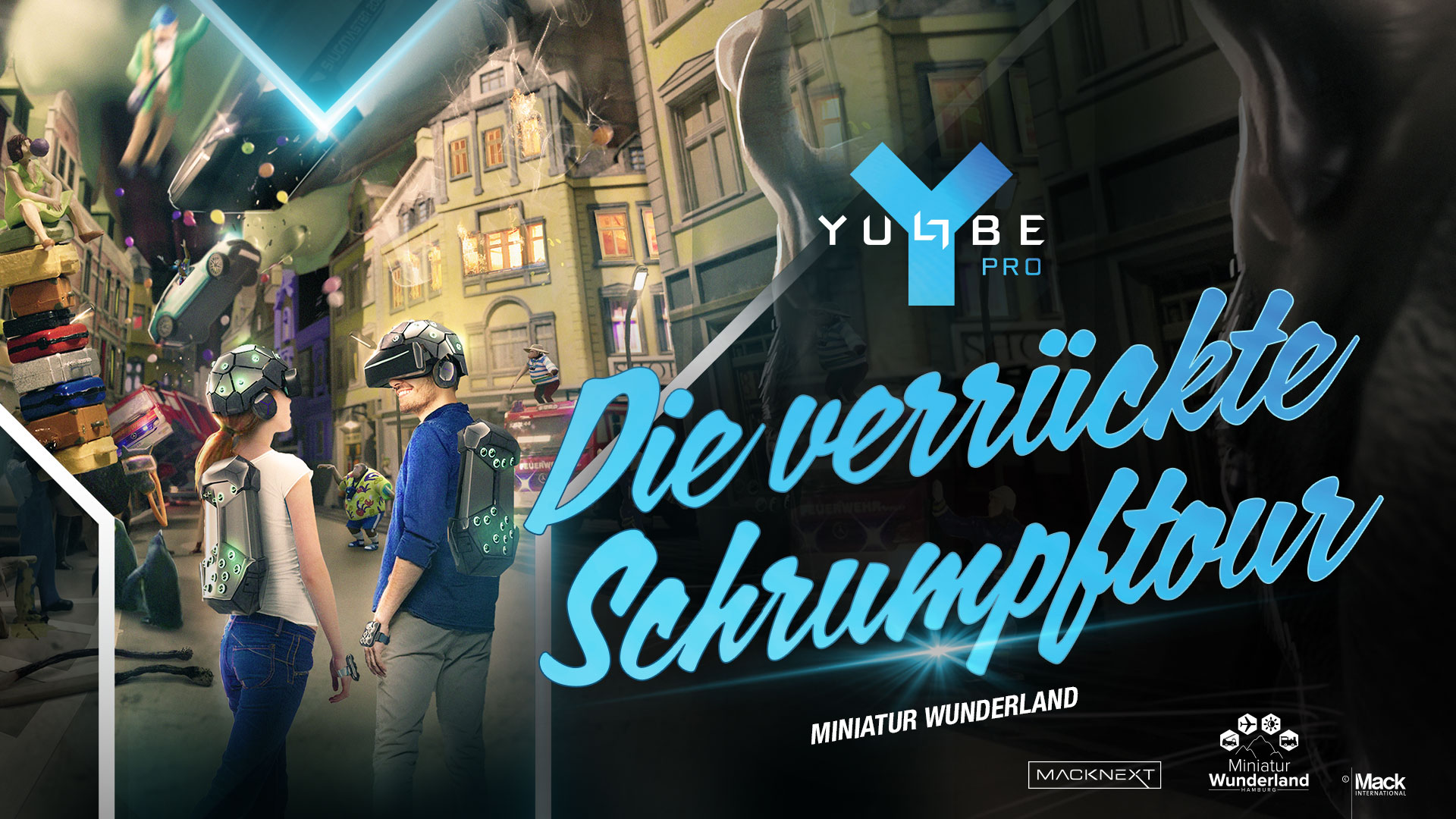 In the form of a real model figure, it goes on an exciting discovery tour through the Miniatur Wunderland at eye level on a scale of 1:87.
There is so much to discover! But what starts out as a little sightseeing train ride quickly gets out of hand and leaves you stranded in the model world. Can you stick together as a team and overcome all the challenges to find a way back to the real world?
YULLBE WUNDERLAND PRO experiences, such as Miniatur Wunderland – The crazy Shrinking Tour], last 30 minutes and can be experienced together as a group. Up to 6 people dive into a spectacular adventure at the same time and virtually take on a new appearance from head to toe. Even in the virtual world, everyone can see each other, communicate with each other via a headset and interact with haptic elements in the room.
Equipment
At YULLBE PRO we equip you with complete full body tracking VR technology: VR goggles, a helmet for communication with your fellow players, a backpack PC and trackers on your hands and feet. This way, every move you make is accurately captured and transmitted to your digital twins in the virtual world.
Room
On the 250 m² area you can move freely (so-called free roaming) and plunge into the adventure together. Depending on the experience, you'll also receive physical items that will help you master the challenges. The room is also equipped with 150 cameras, which precisely record your movements.
You want to try out the Wunderland virtual reality world for the first time - and that for only € 12?